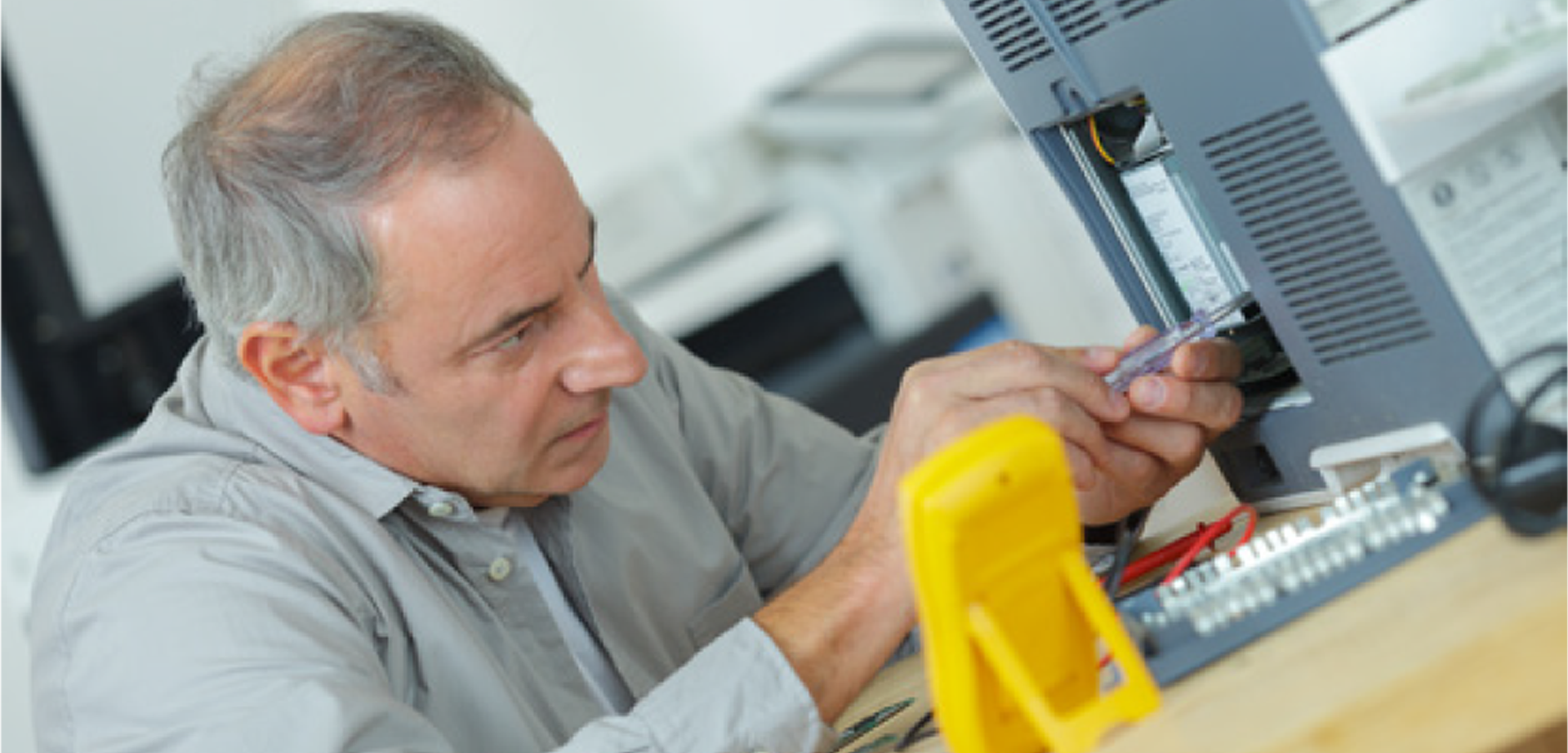 BATTERY TESTING AND REPLACEMENT
EOLA Power is keenly aware of the importance of batteries in power systems and applications. Through our comprehensive UPS battery testing and maintenance services, we help to extend the service life of batteries.
As all batteries age, they have a restricted capacity. This diminished power supply means the battery is not as reliable, which can have significant repercussions in the power application. Routine testing identifies batteries that are no longer capable of charging or storing a charge and allows for timely UPS battery replacement.
EOLA Power Service plans and packages provide a range of battery maintenance and UPS battery testing solutions. Our battery service plans ensure your business will have:
The trained and experienced field engineers at EOLA Power take the time to complete comprehensive battery testing as needed throughout UPS battery backup systems.
This testing will include:
Tighten the UPS connections to the battery post
Voltage testing and measurement of the battery to create a report provided to our customer
Measurement of any change in internal resistance in the battery that is able to track a drop in performance as the battery ages
Measure, record and report to you your battery system's internal resistance, a way to track battery degradation
Measure any increase in the temperature of the battery that signals potential battery failure
WHY IS BATTERY TESTING NEEDED?
In most systems, the UPS system is made up of multiple batteries. Failure of any one of the batteries can impact performance when the system is needed. With EOLA Power routine battery maintenance and UPS battery testing services, failing batteries can be identified and repaired or replaced, ensuring your system is fully operational when and if needed.
THE RESULTS OF A BATTERY FAILURE
Businesses install UPS systems to protect equipment, maintain critical data systems and operations, as well as to keep a business operating in the event of a power outage. When batteries fail in the system, the building can be put at risk, critical data lost, and the business reputation may be on the line. To prevent this, our engineers may recommend UPS battery replacement.
Most of the damage that causes battery failure is invisible to the eye. By testing to check for internal degradation and performance issues of the battery, this hidden damage to the UPS battery backup can be detected and addressed.
The most common causes of battery degradation leading to battery failure are sulfating, corrosion, and drying out of the battery cells.
EOLA Power inspection services will:
Look for visible signs of external damage to the battery
Measure and record the float and ripple current
Regular battery testing is the only way to ensure the UPS system is ready for use in the event of a power failure.
Battery testing schedules vary based on the specific system and the critical nature of continuous power to the business. We work with our customers to tailor a testing schedule to their system.
For most businesses, EOLA Power advocates for battery testing every quarter. In specific types of environments, including high humidity and temperatures, more frequent testing is recommended.
EOLA Power works with businesses of all sizes across all industries including:
Financial institutions and services where electronic data and records are critical
Data centers and other IT industry companies
  Hotels, casinos, entertainment venues
Luxury retailers or stores requiring electronic surveillance and security systems
Medical and healthcare facilities where electronic patient records and vital information is maintained
The expert engineers from EOLA Power will also check the environmental factors affecting your UPS and generator. Excessive heat, humidity, or dust will all shorten your system's life. We will also examine your overall power needs in case changes to your building or systems require fresh load assessments and changes to your UPS.
to consult with our experts to find
the right battery solution for your needs.